Meet our mod team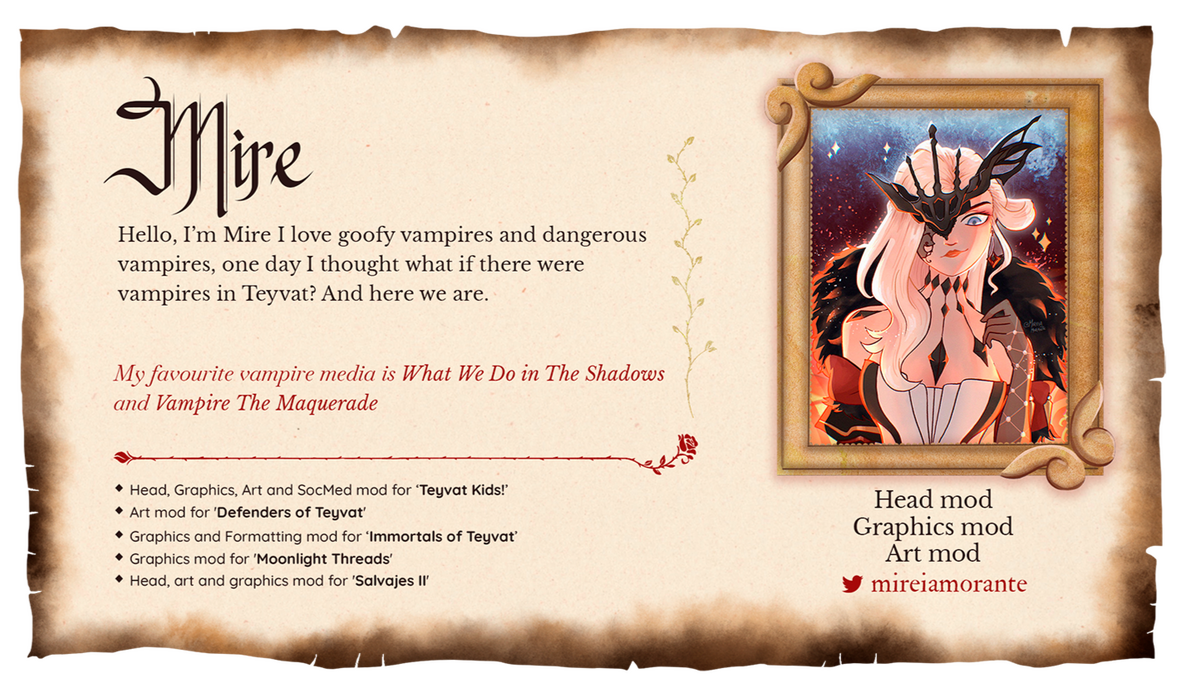 ---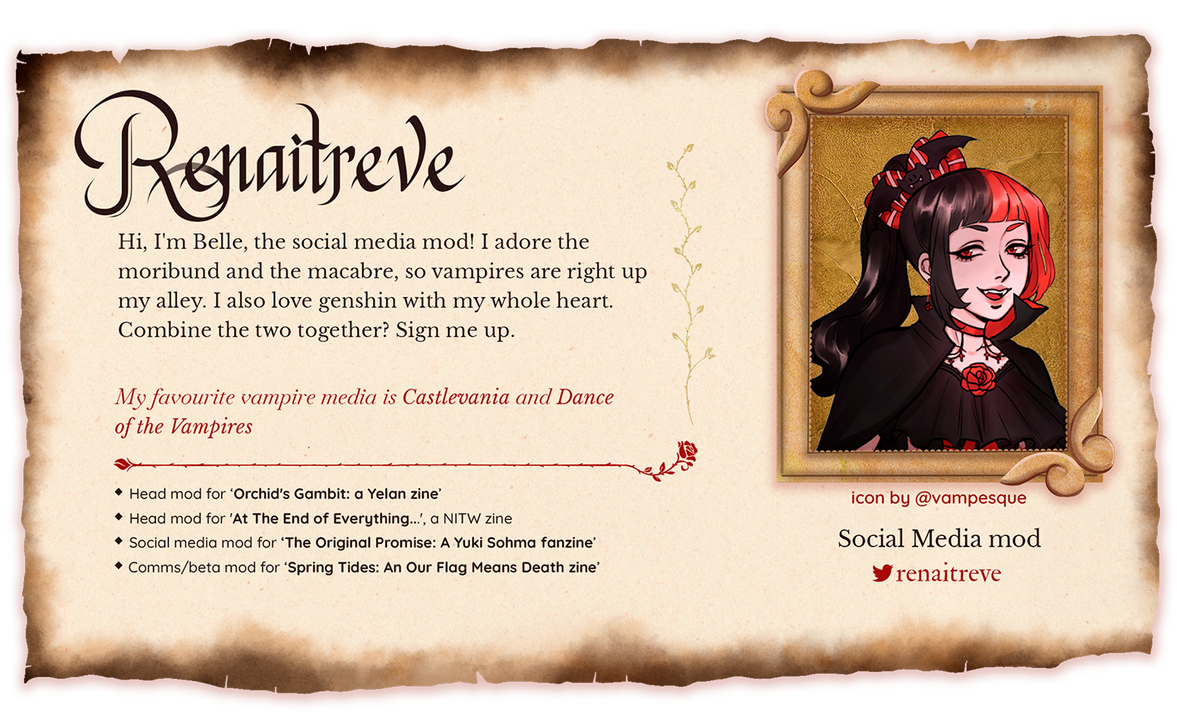 ---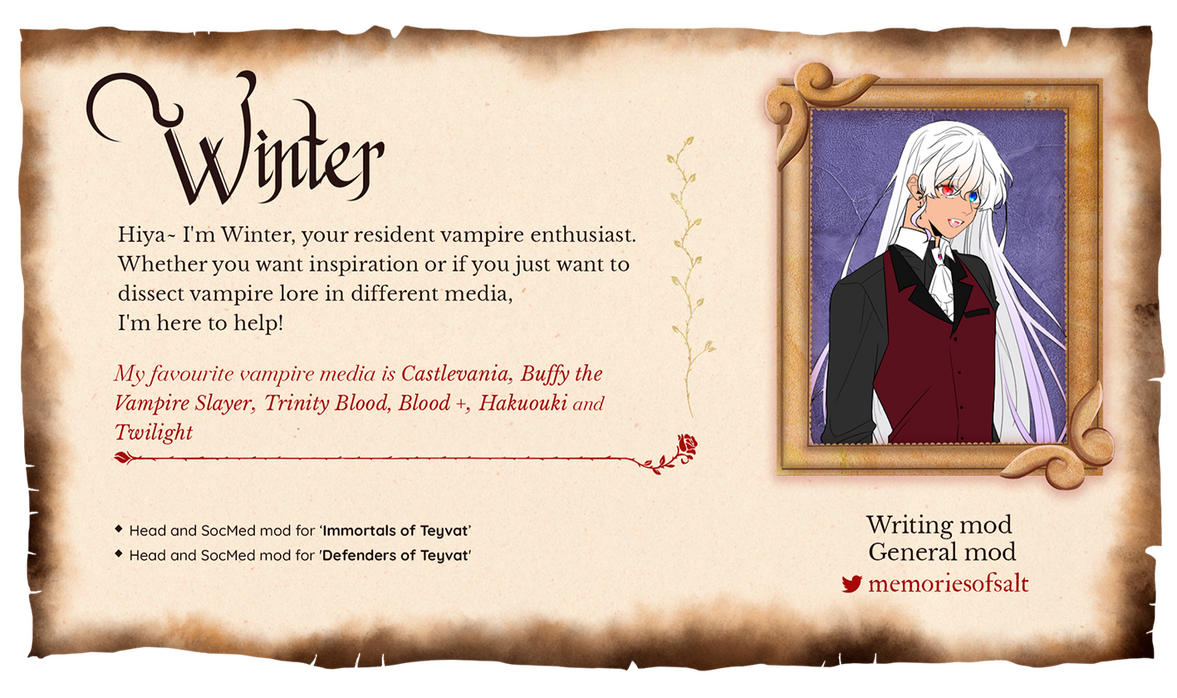 ---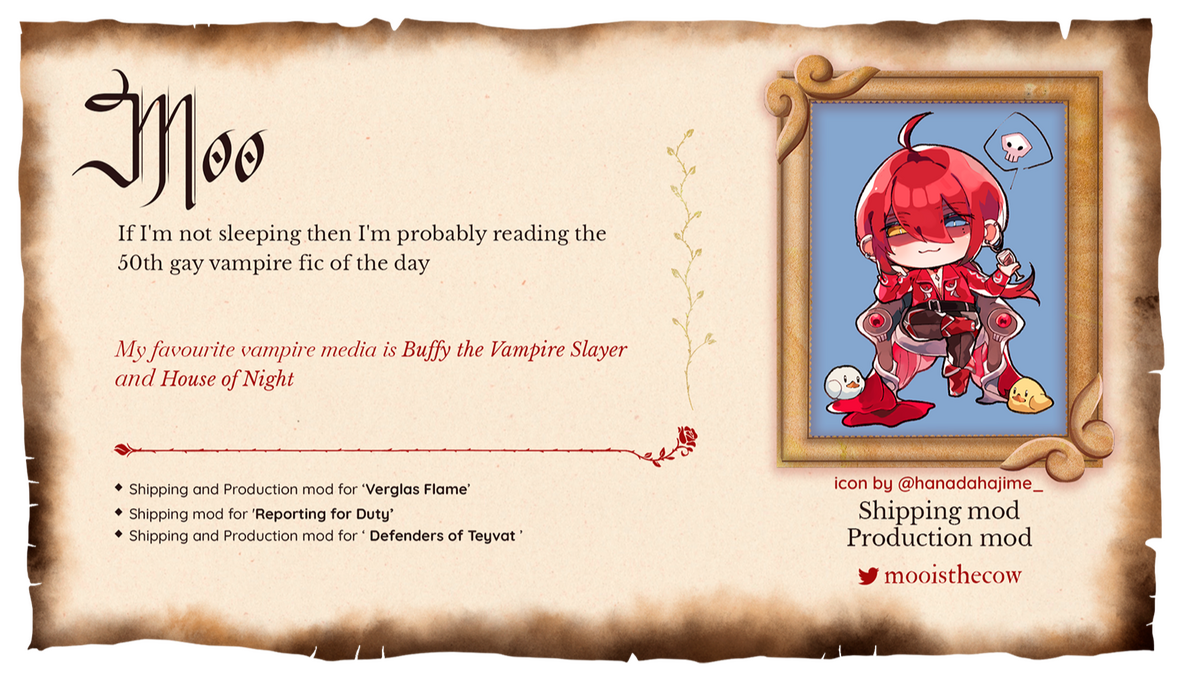 ---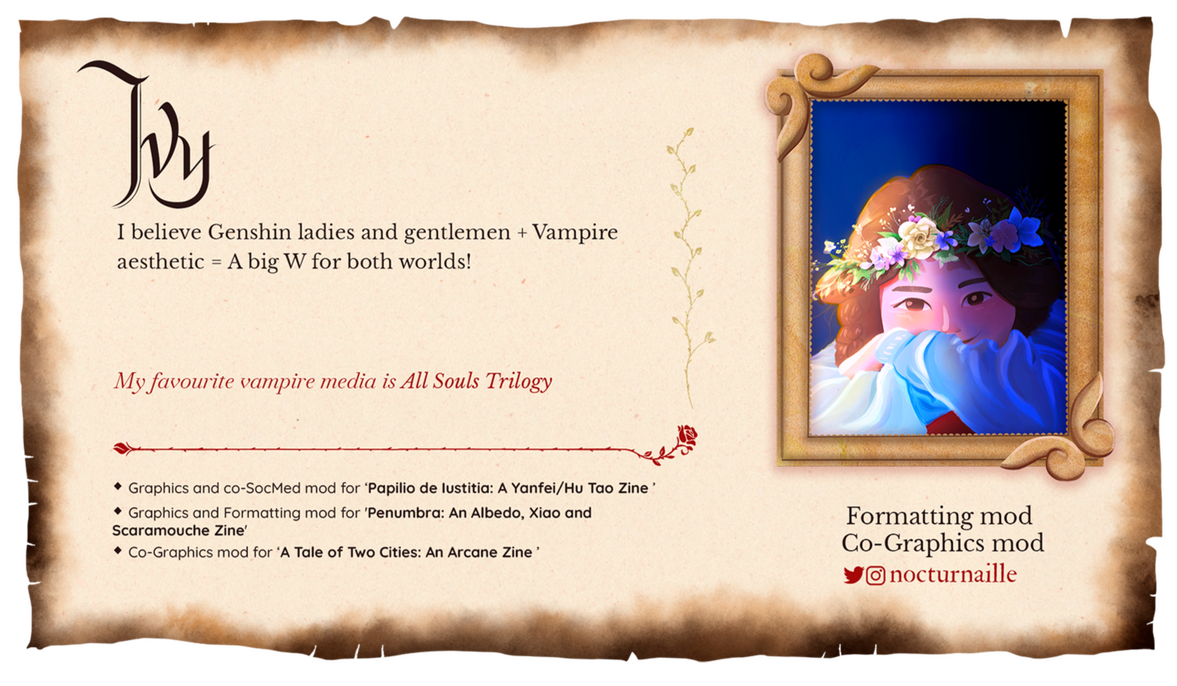 ---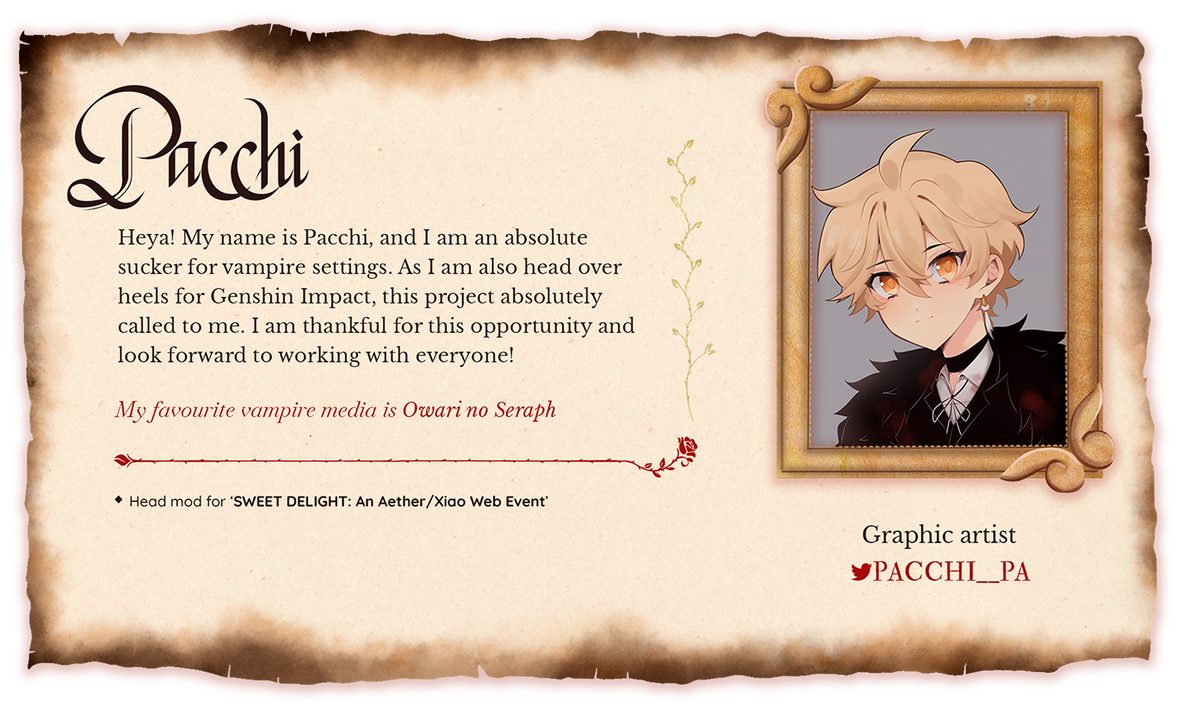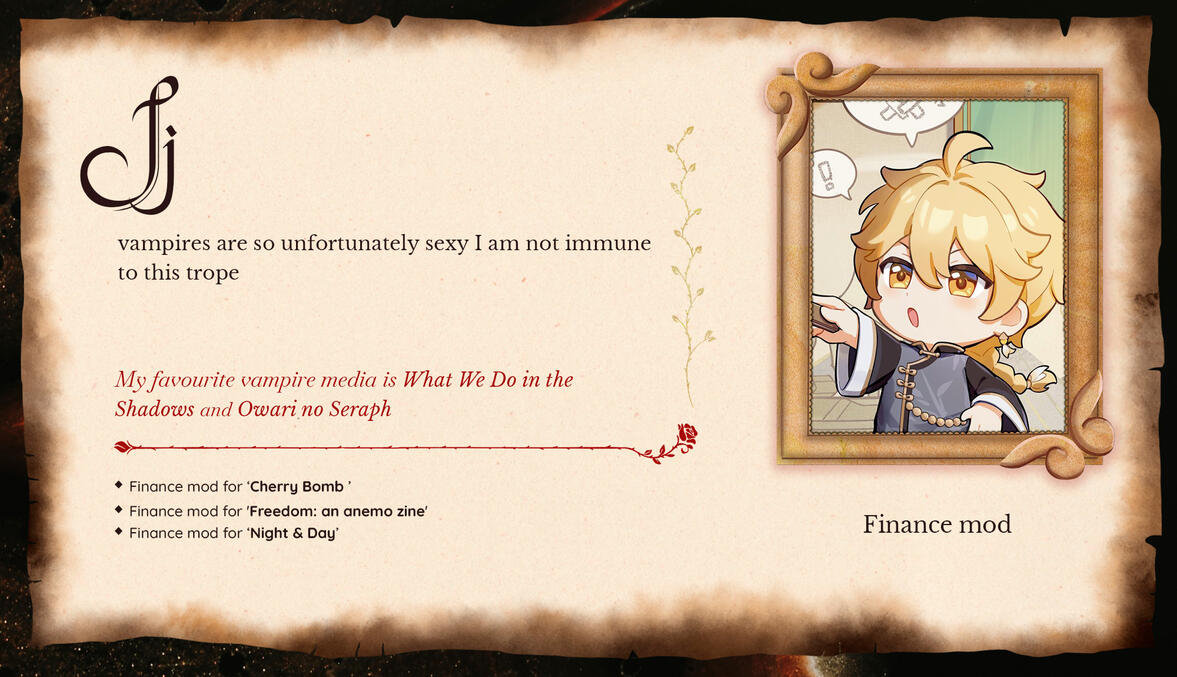 ---
Here's our temptative schedule, please note that this is subject to change.
| | |
| --- | --- |
| Launch! | Aug 12th |
| Interest check Opens | Aug 24th |
| Interest Check Closes | Sept 14th |
| Interest check results | Sept 28th |
| Apps Open | Oct 3rd |
| Apps Closed | Nov 3rd |
| Results | Nov 10th |
| More to come | |
FAQ
✦ What is a zine?A fanzine, or zine, is a term used to describe unofficial fanmade publications which usually contain written fiction and artworks. This zine is a collaborative project by multiple contributors.✦ What's the theme of this zine?This zine theme is Genshin Impact characters living (well, kind of) as vampires.✦ It's this zine for profit or for charity?This zine is for profit.✦ Will the zine be physical or digital?This question will be answered based in our up-coming Interest Check results.✦ Will I be able to apply for more than one position?You may! However, you will only be accepted for one of these.✦ Will ships be allowed?TBA✦ If the zine is physical, what location will the zine be shipped from?Hong Kong✦ Are there any requirements for applying as a contributor?We will post more info about applications when our interest check closes!✦ Will artists and writers be allowed to collaborate?Os course! We will set up a channel for this on our discord.✦ Where will communications happen?All contributors are expected to submit information and check-ins via the Discord server.